THE FREE ONLINE HASHIMOTO'S SUMMIT FOR PATIENTS
& PROFESSIONALS


30.01. – 08.02.2020
10 days, 24 experts, 24 topics around the latest findings on Hashimoto's. Our speakers, consisting of professors, doctors, physicians and patients, will give you their knowledge about effective methods for the causal treatment of Hashimoto's.
Why you should participate
Contributing factors, root causes and connections
Discover the latest knowledge about the contributing factors, potential root causes and connections with Hashimoto's.
With this knowledge you will have a better understanding of yourself and your body.
Lifestyle changes
You will learn how you can manage your Hashimoto's by simple lifestyle changes and how to do that to improve your quality of life.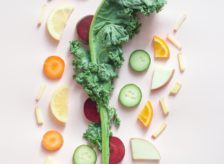 Nutrition
Find out, how nutrition can help supporting your thyroid and balancing your immune system and understand the principles of action.
Promising, holistic therapies
Discover the most promising holistic and natural therapies, such as functional- & mitochondrial medicine.
Our international fexperts from 10 countries are waiting for you
As seen on:

How does the Online Hashimoto's Summit work?
Simply register for the free congress with your e-mail address. From 30.01. – 08.02.2020 you will receive an e-mail every day with links to the three expert interviews of the day. You will receive all important information about the congress by e-mail. All you need to view them is your PC, notebook, tablet, etc. – it's easy, no additional software required. Are you curious about all content or have you missed something at some point? No problem: During the congress period you have the possibility to purchase all videos and useful additional material comfortably for at home. You can find out which expert can be seen on which day by e-mail in good time before the start of the congress.
I look forward to your participation!
What are you waiting for? Register now and start into a new life
Katalin N Kokavecz – Your hostess
Why are you right here with your Hashimoto's disease?

Are you diagnosed with Hashimoto's disease or suspecting something is wrong with your thyroid? You are at the right place!

Hi there, my name is Katalin and I am glad you have found your way here. There are no coincidences. I was in your shoes and I totally know what you are going through right now. All you want is change the way you feel now. But how is that possible?

Back in 2011 I was diagnosed with Hashimoto's disease. I was told, there is nothing I can do about the autoimmune self-attack, and the only answer is to take a hormone pill.
Even though I started to take the medication, it did not make any difference at all in the way I was feeling.

I was tired to the bone. Without any reason, I was so chronically fatigued, I had absolutely no energy to combat my days at all. There was a point when I had to ask someone else to take care of my own child, as I had no stamina to event put a meal together for him. I was a hormonal mess. My hair was falling out. I was in a constant bad mood. Was bloated all the time no matter what I was eating. I felt totally lost, as my doctors could not give me any answers at the time. Why is this happening to me?

Deep inside, I knew there must be something to do about it, something more than the hormone pill, to feel better. Even though my doctors made me think it is all in my head, I knew I am not crazy. There is a reason why I feel so bad and I did not want to feel like that any longer.

I was desperate to find the root causes to feel better!
I decided to take my health back into my own hands. I started to read and listen to everything about Hashimoto's and autoimmune conditions that I could get my hands on: books, blogs, Podcasts,Webinars, lots of medical studies, Online programs. 
With the Hashimoto's Days I want to spread this knowledge into the world.
Best
Katalin
Disclaimer – The content presented here is intended exclusively for neutral information and general further training. They do not represent any recommendation or advertising of the diagnostic methods, treatments or drugs described or mentioned. The text does not claim to be complete nor can the timeliness, accuracy and balance of the information provided be guaranteed. The text in no way replaces the professional advice of a doctor or pharmacist and it may not be used as a basis for independent diagnosis and beginning, modification or termination of treatment of diseases. Always consult your doctor or alternative practitioner if you have health questions or complaints! We accept no liability for inconvenience or damage resulting from the use of the information presented here.